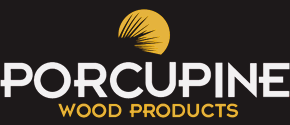 Thank you for visiting! Our Website is currently undergoing re-development.
Porcupine Wood Products Fiber is Truly Exceptional for Quality of Grain and Knot Structure.
Our sawmill manufactures Western Red Cedar logs into decking, fencing, sidings, and trim board products of the highest grade standards used. Porcupine cuts slow-growing second growth logs with less than 20″ butt diameter. These logs produce lumber with tight grain and small knots. This fiber is ideal for decking, dimension, fencing, and sidings.
We produce cedar products that are among the best, if not the very best available.
Porcupine Wood Products Ltd.
Box 850, 8564 Highway 6, Salmo, BC, V0G 1Z0
Contact Main office
Phone: 250-357-9479
Fax: 250-357-9412
Contact Sales
Steve Gendron
Phone: 604-454-9669
Cell: 604-220-3364
Email: sales@porcupinewood.com
Fax: 604-454-9662